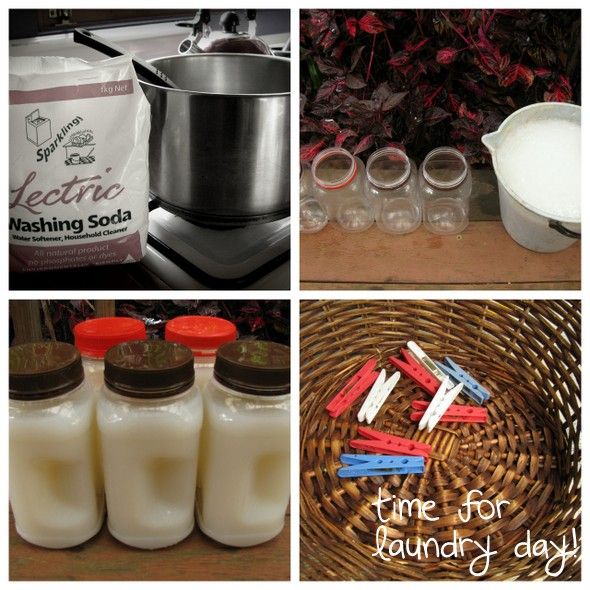 My project for today was to make a batch of environmentally friendly, budget friendly, laundry liquid. It was so easy! I followed
these directions
from the
Down to Earth
blog, if you haven't been over to Down to Earth I encourage you to do so, there are lots of great ideas for living a simpler life.
The laundry liquid is made using ingredients easily found in the supermarket, for a fraction of the cost of regular laundry liquid. I think I've made enough to last me an entire year, and I still have almost full containers of soap flakes and washing soda. I shouldn't need to buy more ingredients for oh, 5 years I think.
I'm now waiting for a sunny day to try out my new laundry liquid. Who would have thought laundry day could bring so much anticipation?